SAP Design System Migration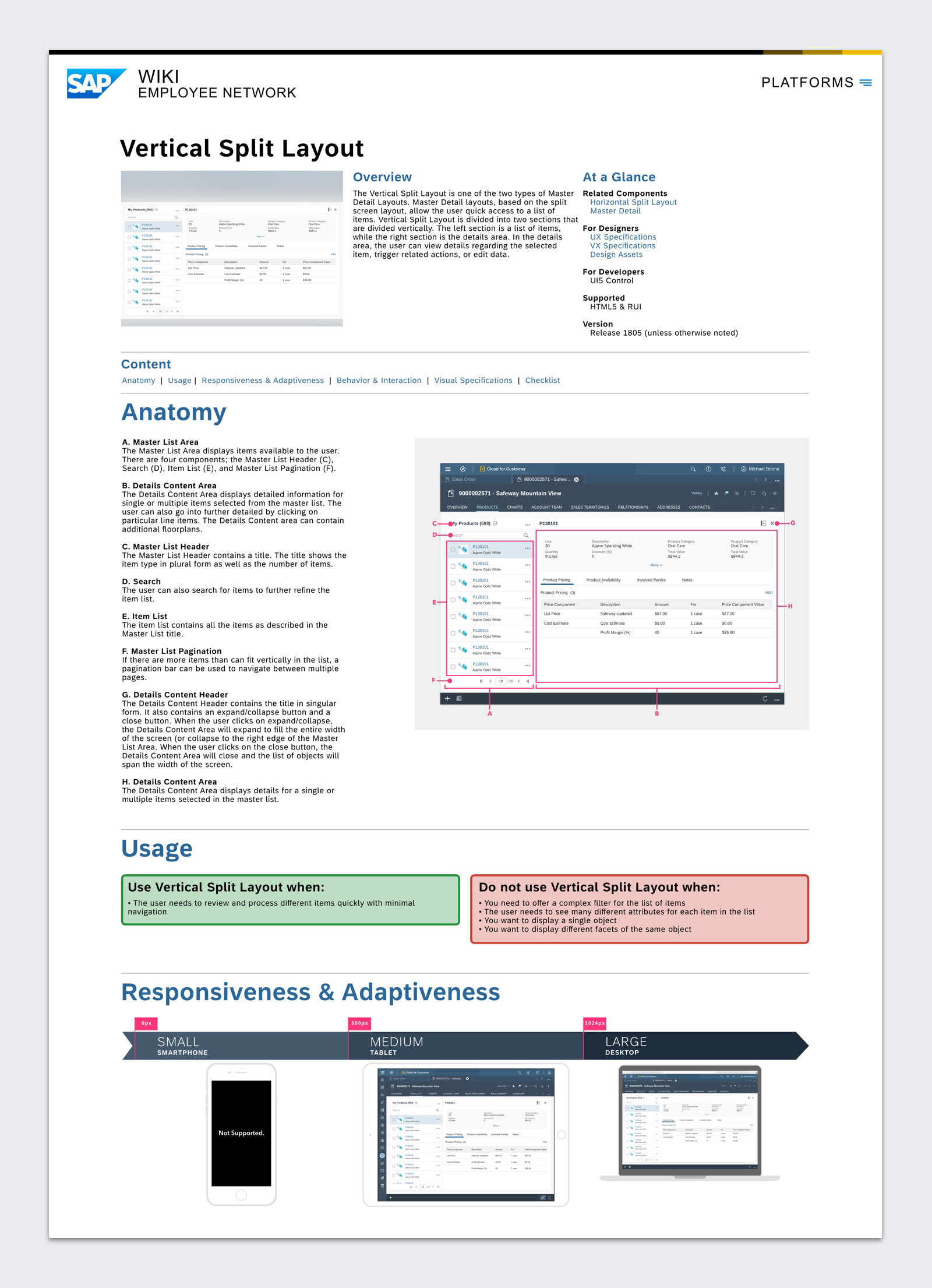 SAP designers don't have a unified and organized resource to correctly use design components.
I migrated the existing 10-component design system to a centralized and wiki-style system hosted on SAP's internal Confluence network. I re-organized the information architecture, content, and resources in the new design system to promote usability and scalability.
After publishing the Design System in 2018, grew the design system by 10x (from 10 to nearly 100 UI components).