Lyft Driver Tax ID Verification
​​​​​​​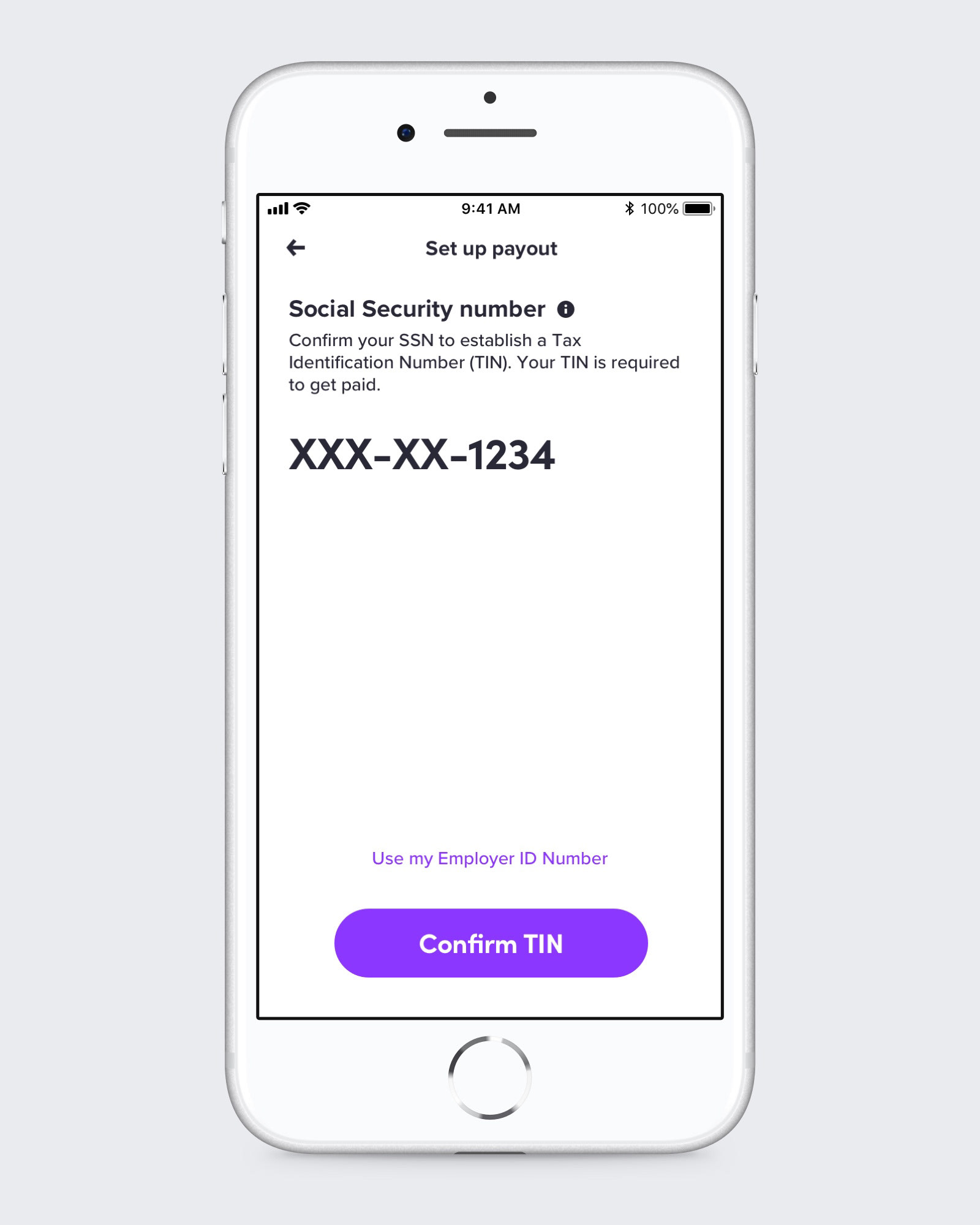 Many Lyft drivers can't get paid because Lyft doesn't have their correct Tax ID Number (TIN).
I designed a new screen in the Driver App during first-time payout setup to verify a driver's TIN (usually a Social Security number). Drivers no longer have to go to a web dashboard to establish their TIN and set up their payout method.
Verifying TINs increased successful payout setups by 2.9%. For Lyft, this translates into a $21M reduction in financial liability and reduced T1K (support tickets per 1,000 rides) load.