Designing a "LinkedIn" for Pharmaceutical Companies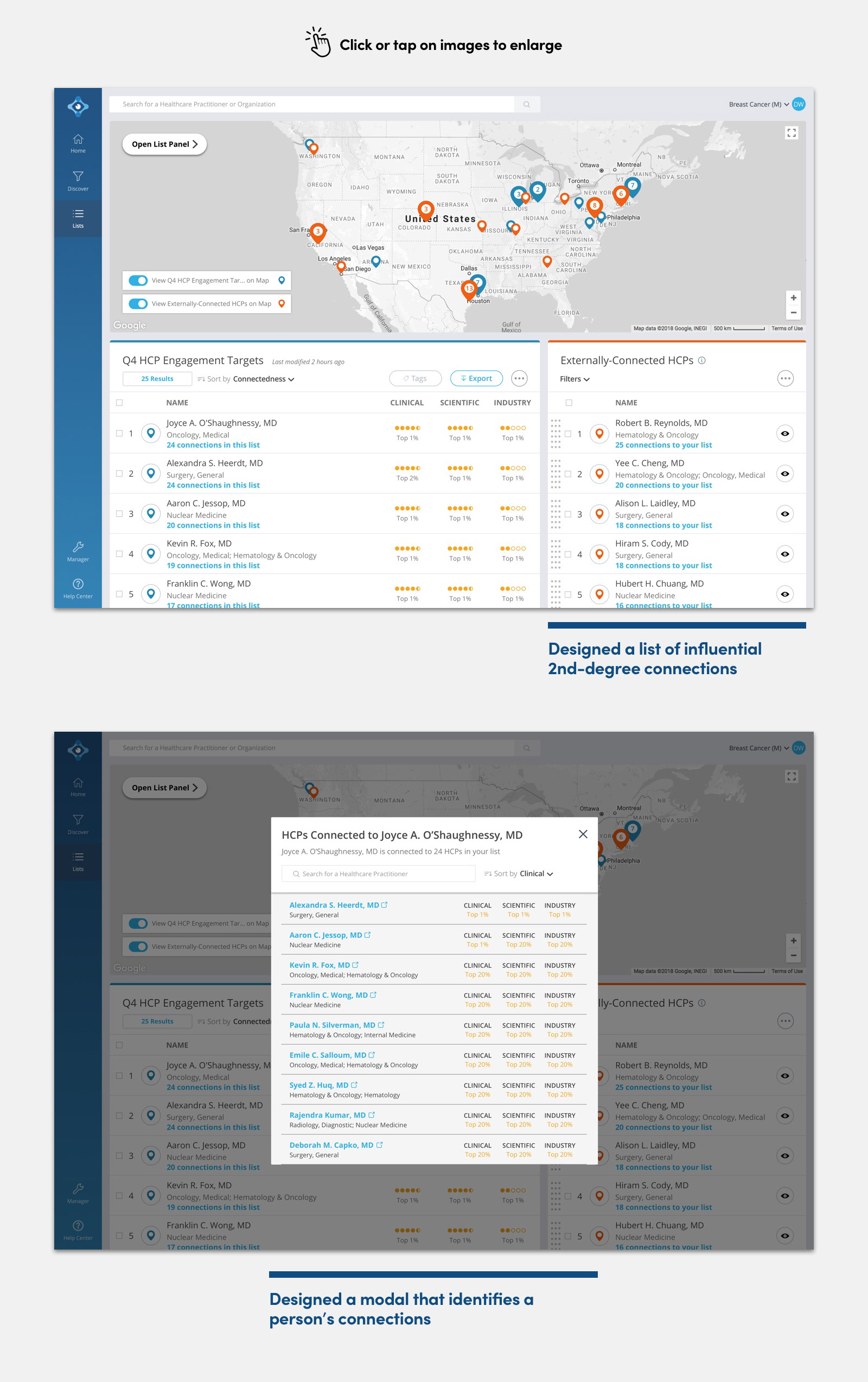 MSL users have a really hard time networking and gaining intros to their target contact list.
I redesigned a simple contact list into a professional networking tool, leveraging networks and connection influence to help users succeed in their engagements. In doing so, I designed a second list that helps users discover their contact's 2nd-degree connections (connections outside of a contact list). I also designed a modal that quickly identifies connections within a contact list.
Launched in late 2018. Resulted in NPS increase of 20 points and ~15% boost to weekly active users.